Okay, first off I hated the portrayal of the Hin (halflings in Mystara) -- the roly-poly to fat halflings who loved all the comforts of home with a little bit of skill in the use of slings and ability to disappear into the brush. A somewhat three-note view of the Tolkien original, I'll admit, but not a very satisfying portrayal for me.
However, I've mentioned before (in my post
Halflings are hard-core!
) that the Jeff Dee image of the halfling was also rough and tumble, sneaky, and good to have on your side in a fight. So I wanted the Five Shires (in
GAZ8 The Five Shires
) to work.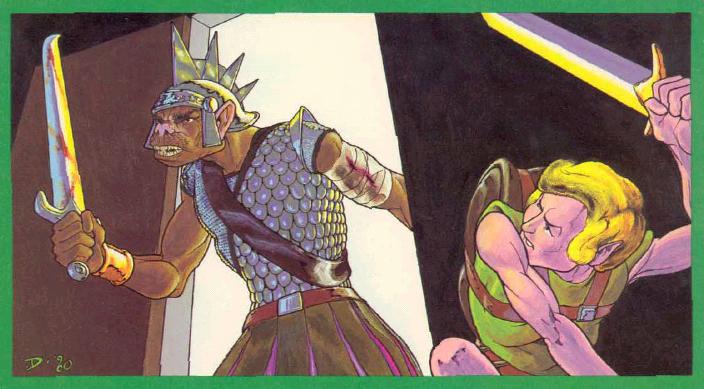 Things I Like
I like the concept of high-level adventurers retiring in the shires. I like the possibility of sending PCs into the place to find old adventurers with secrets to dungeons and ancient kingdoms and coming away with new knowledge, some low-level magic items, and perhaps a handful of halfling adventurers in tow. I also like their bravery against raids from the Black Eagle Barony.
And I like having different communities comprising this nation, giving the potential for more variety to the stereotypes of halfling communities -- such as a coastal town or city populated mostly with halflings.
Things I Don't Like
I was underwhelmed by the "denial" ability of the Hin, and the Black Flame abilities, and the creeping senses of sameness and blandness that the Gazetteer eventually left me with. I feel that there's a lot of potential there without giving strange communal mystical powers to the Hin, and finding reasons why halflings (and halfing communities) are constantly underestimated.